Working with physicians, case managers and other professionals to achieve the best possible results for children with autism and their families.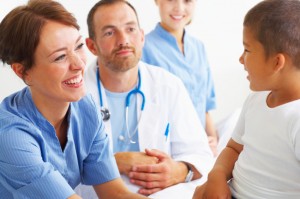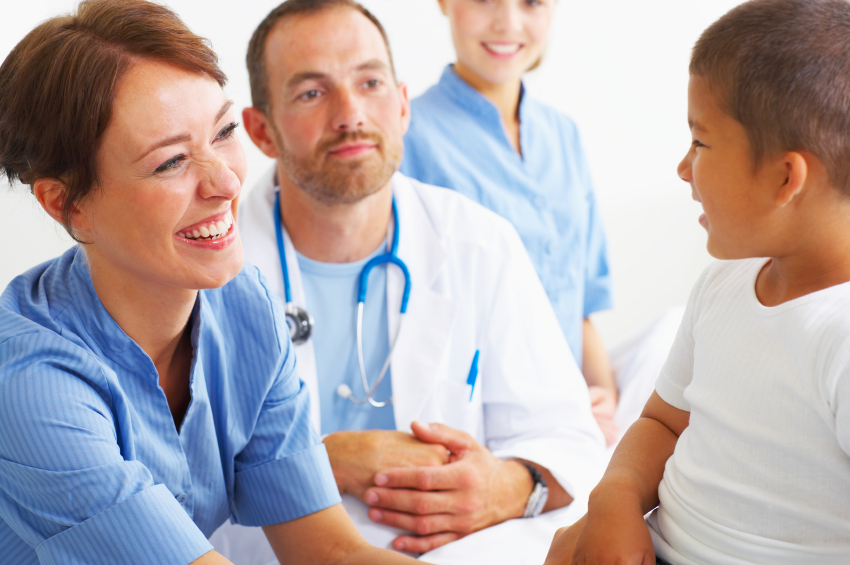 At Fox Valley Autism Treatment Program, we are committed to helping children of all ages reach their highest potential, using evidence based treatments for children with Autism Spectrum Disorder. Psychologist Dr. Steven Klein founded our program in 1998 and since that time, we have helped hundreds of children and their families.
We work closely with pediatricians, family physicians, child psychiatrists and pediatric neurologists throughout Northeast Wisconsin, providing reliable, proven effective treatment with the care and service parents appreciate.
Our team is professionally trained in a variety of autism treatment techniques, we even offer services similar to the aba therapy services. We work cooperatively with case managers, education professionals, speech and occupational therapists and all professionals involved with each child in our program.
To learn more about the benefits of working with Fox Valley Autism Treatment Program, you're invited to contact us at: 920-205-0475 or email to: info@foxvalleyautism.com.
Information for Professionals
Definition of Applied Behavior Analysis
Autism Spectrum Disorders: Resources for healthcare and education professionals.
Definition of Applied Behavior Analysis
by Todd C. Eiden, PhD
Applied Behavior Analysis (ABA) refers to a set of procedures used to teach skills and reduce problematic behaviors by replacing them with more socially acceptable behaviors.  Key components of this method of instruction include (1) analysis of the difficulty of the task the person is to complete with adjustments to the task to improve learning success, (2) assessment of whether or not the person has the necessary precursor skills to help achieve learning success, and (3) whether or not the person has the appropriate level of motivation to achieve learning success.
Teaching a person using ABA involves determining a baseline of skill, defining a target, and then tailoring instruction at the appropriate level to keep the learner's interest high and task frustration low.  Interest can be enhanced by providing personally meaningful reinforcement, which also is used to increase the frequency of desired behaviors, which also can reduce the frequency of off task and undesirable behaviors.  The objective is to keep the learner's desire to avoid the situation through self–stimulatory behavior or physical escape at low levels, while at the same time keeping the learner's focus on the targeted activity.
Ongoing assessment of progress helps the therapist determine whether or not the instruction is set at the appropriate rate, and at the appropriate level of difficulty to maximize the efficiency of instruction as well as learner progress.  The assessment also helps with determining triggers for problematic behaviors as well as consequences that maintain behaviors.  Modifications to the delivery of instruction can occur if through assessment the determination is made that higher levels of success should be attained by the learner.
Autism Spectrum Disorders: Resources for healthcare and education professionals
by Dr. Suzanne M. Schultz, PhD
Lead Therapist and Director of Training
According to the Centers for Disease Control, the rate of autism has increased from 1 in 150 in 2002, to 1 in 110 as of 2007. Many health care and educational providers are on the front lines of diagnosing and referrals for treatment. For this reason we wanted to share some resources with you. Both the CDC and the National Institutes of Mental Health provide free developmental screeners to health care and other professionals, as well as informational packets to give to parents on developmental disorders. Links to this material can be found here.
http://www.nimh.nih.gov/health/publications/autism/complete-index.shtml
http://www.cdc.gov/ncbddd/autism/hcp.html
The Checklist for Autism in Toddlers (CHAT) diagnostic tool can also be a quick and efficient way to recognize some of the early signs of a developmental delay. This testing tool is available for free to health care professionals and often only takes 2-3 minutes to score. A link to the CHAT diagnostic tool is provided here. http://www.firstsigns.org/downloads/m-chat.PDF
Early diagnosis and early evidence based treatment has been repeatedly shown to be the best course of action for these children. The National Development Center on Autism Spectrum Disorders is a multi-university center that operates through three sites: the FPG Child Development Institute at the University of North Carolina at Chapel Hill, the M.I.N.D. Institute at University of California at Davis Medical School, and our own Waisman Center at the University of Wisconsin at Madison. This national organization has established 24 evidence based treatment models for children and adolescents with ASD. Specific information on these 24 treatments can be found at http://autismpdc.fpg.unc.edu/content/briefs
While all of these treatments do have some unique components to them, they also have many similar core techniques. Almost all of these evidence based treatments involve a functional based assessment of symptoms and or behaviors, which are impeding the child's abilities. Fox Valley Autism Treatment Program provides 22 out of the 24 treatments, and tailors the specific treatment to best match the child's specific goals.
As suggested in both Meyers and Johnson's (2007) article, and by the American Pediatric Academy's committee on children with disabilities (2001), Fox Valley Autism Treatment Program uses Applied Behavior Analysis (ABA) to address these behaviors by shaping, fading, chaining, prompting, and reinforcement contingencies for reducing problem behavior and encouraging new skills. The core basics of an Applied Behavior Analysis treatment program are:
Intervention as soon as an ASD diagnosis is seriously considered.
Provision of intensive intervention, with active engagement of the child at least 20-30 hours per week, 12 months per year, in systematically planned, developmentally appropriate activities designed to address specific goals.
The intervention must be mainly 1-on-1 time with the professional working directly with the child on individualized goals.
Family members must be included in the treatment for generalization to be successful. Family training on developmental milestones and behavior redirection techniques is essential.
After the child has been successful learning a new skill or decreasing a negative behavior, the child must have the opportunity to transfer this success to all family members and typically developing peers.
The program must maintain ongoing measurement of the child's progress and adjust goals when new behaviors emerge or the child the child has mastered a specific goal.
The program should include the use of visual symbols to enable predictability for the child. The distractions should be kept at a minimum in order for the child to be able to solely concentrate on the instruction.
Some of the areas Fox Valley Autism Treatment Program assists children with include:
Communication, both functional and spontaneous.
Social skills, which often include joint attention, imitation, reciprocal social interactions, emotional reciprocity, symbolic and turn-taking play skills.
Functional daily living skills, which help prepare the child for increased responsibility and independence.
Reduction of disruptive or maladaptive behavior.
Fox Valley Autism Treatment Program also provides comprehensive diagnostic assessments such as:
Autism Diagnosis Interview – Revised (ADI-R)
A clinical diagnostic instrument for assessing autism in children and adults. The instrument focuses on behavior in three main areas: reciprocal social interaction; communication and language; and restricted and repetitive, stereotyped interests and behaviors. The ADI-R is appropriate for children and adults with mental ages about 18 months and above (Tadevosyan-Leyfer et al, 2003).
Autism Diagnostic Observation Schedule – Generic  (ADOS-G)
A semi-structured, standardized testing tool of social interaction, communication, play, and imaginative use of materials for individuals suspected of having ASDs. The observational schedule consists of four 30-minute modules; each designed to be administered to different individuals according to their level of speech (Lord et al, 2000).
Childhood Autism Rating Scale (CARS)
Myers, S. M., & Plauche' Johnson, C. (May 5, 2001). Management of Children with Autism Spectrum Disorder. Retrieved February 15, 2011, from American Academy of Pediatrics
Web Site: http://pediatrics.aappublications.org/cgi/content/full/120/5/1162
Brief assessment suitable for use with children over 2 years of age. CARS includes items drawn from five prominent systems for diagnosing autism; each item covers a particular characteristic, ability, or behavior (Van Bourgondien, Marcus, & Schopler, 1992).
In addition to these tools, the clinical staff relies on the American Psychiatric Association's Diagnostic and Statistical Manual-IV, Text Revision (DSM-IV-TR) to provide standardized criteria to help diagnose ASD.
References
Lord C, Risi S, Lambrecht L, Cook EH, Leventhal BL, DiLavore PC, et al. The Autism Diagnostic Observation Schedule–Generic: a standard measure of social and communication deficits associated with the spectrum of autism. Journal of Autism and Developmental Disorders 2000; 30(3): 205-230.
Myers, S. M., & Plauche' Johnson, C. (May 5, 2001). Management of Children with Autism Spectrum Disorder. Pediatrics Vol. 107 No. 5 May 2001, pp. 1221-1226
Retrieved February 15, 2011, from American Academy of Pediatrics Web Site:http://pediatrics.aappublications.org/cgi/content/full/120/5/1162
Sandler et al. (2001) Committee on Children With Disabilities, 2000-2001 Pediatrics Vol. 107 No. 5 May 2001, pp. 1221-1226 Retrieved February 15, 2011, from American Academy of Pediatrics Web Site http://aappolicy.aappublications.org/cgi/content/full/pediatrics; 107/5/1221?eaf
Tadevosyan-Leyfer O, Dowd M, Mankoski R, Winklosky B, Putnam S, McGrath L, et al. A principal components analysis of the Autism Diagnostic Interview–Revised. Journal of the American Academy of Child and Adolescent Psychiatry 2003;42(7):864-872.
Van Bourgondien ME, Marcus LM, Schopler E. Comparison of DSM-III-R and Childhood Autism Rating Scale diagnoses of autism. Journal of Autism and Developmental Disorders 1992;22(4):493-506.